At Platinum Dental of Mountain View, we provide high quality dental care to West Jordan and the surrounding areas. We strive for the highest standards in the care we give and the techniques we use. Our Doctors and our impressive staff will make your experience here comfortable, educational and unbeatable. 
Get to know some of our Dr.'s below!
We are proud to have Dr. Nicholas Rowley as our dentist! Dr. Rowley is genuinely passionate about high-quality dentistry and delivering a positive and comforting experience. When it comes to treating his patients, Dr. Rowley is seen just as much as a trusted friend as he is an oral health practitioner. He really takes the time to listen to his patients and help guide them to be involved in their oral health and their treatment approach.
To Dr. Rowley, dentistry is about more than just fixing teeth – it is about open communication, delivering quality dental work and working with patients to reach a common goal. He grew up in the small town of Parowan Utah and graduated from the University of Utah. He attended Roseman University where he graduated from Dental school with honors and has been practicing Dentistry in Colorado & Utah. He has a passion for learning and is always researching the latest dental technologies & procedures. He excels in cosmetic and implant dentistry and has completed many hours in continuing education.
He is a member of the American Academy of Implant Dentistry, Academy of LDS Dentists, and AGD. Dr. Rowley is an avid golfer, loves snowboarding, fishing and all sports. In his spare time, he loves being outdoors with his wife Ashley, and daughter Remi.
Spencer Bevan was born in Omaha, Nebraska while his father attended dental school. His family then moved to Holladay, UT where he graduated from Olympus High School in 2007. After high school, he served a mission for the Church of Jesus Christ of Latter Day Saints in Samara, Russia. Continuing his education, he graduated from Brigham Young University in 2013 with a Bachelors in Exercise Science. Dr. Bevan applied and was awarded with a highly competitive health professional scholarship from both the US Army and Navy to attend dental school.
After accepting the scholarship from the US Army, Dr. Bevan pursued his dental education at Creighton University School of Dentistry in Omaha, Nebraska where he graduated in 2017 with his Doctor of Dental Surgery Degree. Following dental school, Dr. Bevan was accepted into a one year advanced general dentistry program that he completed at Fort Jackson in South Carolina. He continued to serve as a Captain in the US Army until June 2022.
Since his completion of service in the military, Dr. Bevan has been part of Platinum Dental Services at both the Sandy and Stansbury location until he was offered the position at Mountain View to become the owner doctor which he immediately accepted.
Dr. Bevan has a history with Mountain View. At one point, he was a patient because his grandfather, Dr. John M. Bevan, opened the Mountain View Dental group in West Valley along with Dr. Jack Rasmussen. After a few years, Dr. Curtis Bevan, John's son and Dr. Spencer Bevan's father, joined Mountain View where they all practiced for many years. Since that time Mountain View has had multiple doctors, but Dr. Spencer Bevan is ready to bring it back into the family.
Dr. Bevan's life revolves around 3 beautiful children Rose, James, and Jack with his wife Mary. They have been married since BYU, where Mary graduated from the School of Law. Mary currently practices as a family law attorney at Pearson Butler in South Jordan. They reside in Daybreak, UT and Dr. Bevan loves to travel, golf, ski, visit Lagoon, Star Wars, Marvel, play games, and of course do as much as he can with his kiddos
Dr. Gatlin Marks is a friendly and dedicated general dentist from Salt Lake City, Utah. He started his dental career working as an orthodontic assistant for 10 years. He went on to earn his undergraduate degree at the University of Utah in Exercise and Sport Science. He then earned his Doctor of Dental Medicine from Roseman University of Health Sciences with honors; including "Roseman Excellence in Endodontics Award" and "AAOMS – outstanding achievements and performance in undergraduate Oral and Maxillofacial Surgery".
Dr. Marks is a proud member of the American Dental Association (ADA), Academy of General Dentistry (AGD), Academy of LDS Dentists, and the Utah Dental Association (UDA). He has great respect for his profession and spends countless hours studying, taking continuing education courses and applying the advances of dentistry. He strives for perfection in all he does.
Although he loves many facets of dentistry, Dr. Marks most enjoys getting to know his patients. To him, the heart of patient care is taking a personalized approach because each patient and their smile is special. Whether a patient's concern is cosmetic, restorative, or a dental emergency, he creates a genuine connection with his patients and provides them with the excellent, individualized care they need.
When Dr. Marks is not in the office, he enjoys spending time with his wife Ellie, and daughter Quincy. They love to travel, hike, ski, and try new foods together!
Dr. Swenson grew up in Utah County, he attended Pleasant Grove and Mountain View high schools.  After high school he served a mission with the Church of Jesus Christ of Latter Day Saints in France and Switzerland.  After his mission, Dr. Swenson attended BYU and earned a B.S. degree in Biochemistry.  He then moved to Richmond, Virginia to attend VCU dental school.  While there he met his wife, Andrea, as she returned from her mission in Colorado.  They were married in the Washington, DC temple.  Dr. Swenson graduated from Dental school in 2015 with his DDS degree, honors from Quintessence Publications for his research in Oral Cancer, and honors from the American Academy of Periodontology for his work in Periodontics.
Upon graduation from dental school with his DDS degree, Dr. Swenson and his wife moved to Iowa to attend residency at the University of Iowa.  While in Iowa, Dr. Swenson and his wife had two children, Ammon and Melanie.  Dr. Swenson Graduated from Residency in 2018 with an M.S. in Oral Sciences and a certificate in Periodontics.  His masters project on 3D-bioprinting, a cutting-edge technique to to allow for 3-D printing of viable bone forming tissue, won the AADR Research Award for Post-graduate Periodontics and presented his research at the AADR national meeting.
Dr. Swenson is a member of the American Academy of Periodontology, the American Dental Association and the Utah Dental Association.  His work has been published in the Journal of Virology, the Journal of Clinical Periodontology and the textbook used by the majority of dental programs Newman and Carranza's Clinical Periodontology.
Dr. Swenson's practice covers the entire scope of periodontal therapy including treatment of periodontitis and gingivitis (gum Disease), gum grafting for recession coverage, bone grafting, dental implant placement, cosmetic periodontal surgeries and IV sedation.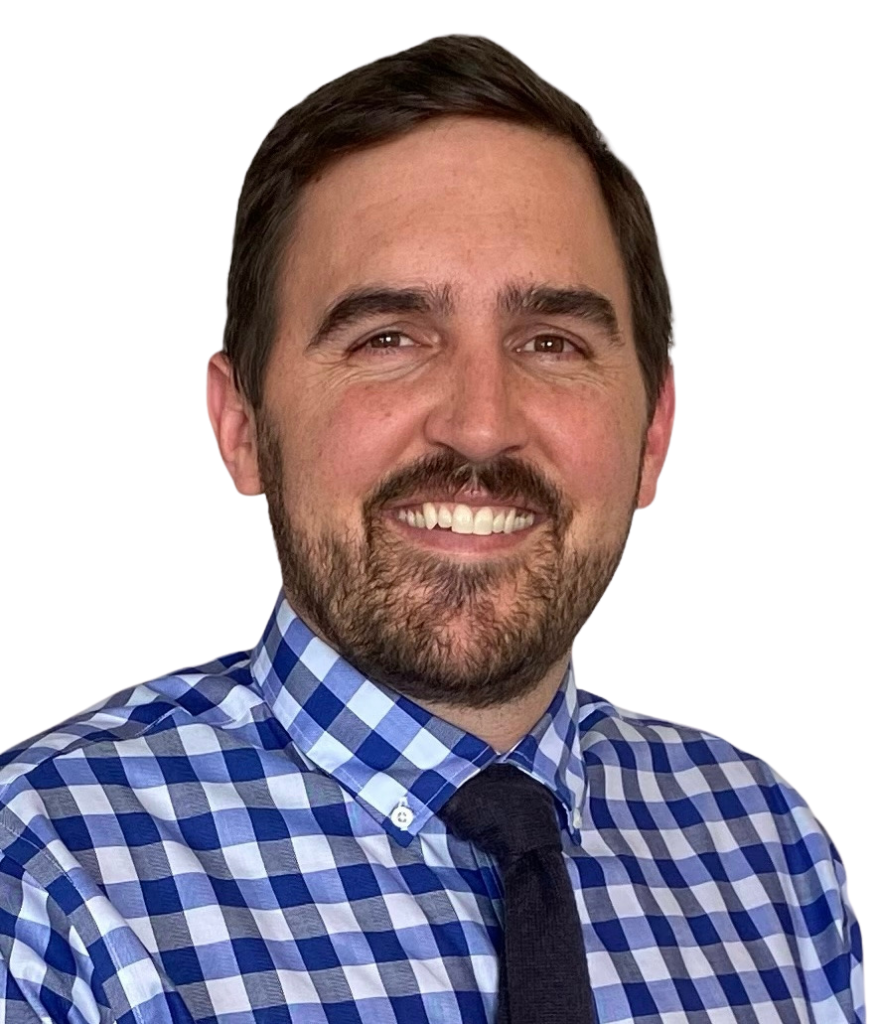 Dr. Shaun Heward was born and raised in Sandy, Utah. He attended Alta High School and completed his undergraduate at University of Utah. During this time he worked as a dental laboratory technician making crowns and bridges. He then moved to Lexington, Kentucky where he completed dental school at the University of Kentucky College of Dentistry. Following dental school, he began medical school at the University of Michigan Medical School.
While at the University of Michigan, he also completed his internship in general surgery, residency in Oral and Maxillofacial Surgery, and was a chief resident in Oral and Maxillofacial Surgery. Dr. Heward has extensive surgical training in corrective jaw surgery (orthognathic surgery), tumors/cysts of the jaws, face trauma, dental implants, wisdom teeth removal, cleft lip and palate, face reconstruction and bone grafting. He is delighted to have moved back to his home state of Utah and working with Platinum Dental Services. He also has a passion for serving others abroad and continues to treat less fortunate patients on mission trips overseas.
When Dr. Heward is not at work he enjoys camping, fishing, hunting, biking, shooting, gardening, wood working and cooking.
After completing his undergraduate degree at University of Utah, he received his dental degree from the University of Louisville School of Dentistry. He then furthered his education at residency and received a Masters in Science of Dentistry. Dr. Haycock's educational endeavors and his rigorous training on the latest techniques and technologies have prepared him to be an excellent addition to our orthodontic team.
He works hard with his colleagues to create the best possible treatment plan and care for his patients. He now lives with his wife, three kids, and dog in Salt Lake County, and spends his free time playing soccer and skiing.